Weekend Reads April 23 2016
These are the books I'm currently reading.
Mannheim Rex
From the internationally bestselling novelist Rob Pobi comes Mannheim Rex, an homage to the blockbuster Jaws and the classic American novel
Moby Dick
.
After the sudden death of his wife, famous horror writer Gavin Corlie retreats from New York City to a secluded house on Lake Caldasac. But his new life in the country is far from idyllic, and when a thirteen-year-old wheelchair-bound boy named Finn Horn nearly drowns in the lake, Gavin discovers a startling secret: people in this peaceful lakeside community keep vanishing. Is the corrupt, drug-fuelled town sheriff to blame? Or is Finn's account of a lake-dwelling leviathan more than a near-death hallucination?
Racing against time and Mother Nature, Gavin and Finn embark on a quest to catch a nightmare beast. It's survival of the fittest, and it isn't long before the pair realizes that they might be out of their depth…and that the hunters may have become the hunted.
An homage to Peter Benchley's
Jaws
and the classic
Moby Dick
,
Mannheim Rex
is an unsettling thriller that switches seamlessly between heartwarming friendship and heart-stopping action.
I have this one in a paperback ARC that was sent to me from Simon & Schuster Canada for an honest review.
Fool Me Once
"#1 New York Times bestseller Harlan Coben delivers his next impossible-to-put-down thriller. In the course of eight consecutive #1 New York Times bestsellers, millions of readers have discovered Harlan Coben's page-turning thrillers, filled with his trademark edge-of-your-seat suspense and gut-wrenching emotion. In Fool Me Once, Coben once again outdoes himself. Former special ops pilot Maya, home from the war, sees an unthinkable image captured by her nanny cam while she is at work: her two-year-old daughter playing with Maya's husband, Joe--who had been brutally murdered two weeks earlier. The provocative question at the heart of the mystery: Can you believe everything you see with your own eyes, even when you desperately want to? To find the answer, Maya must finally come to terms with deep secrets and deceit in her own past before she can face the unbelievable truth about her husband--and herself"--
This one I'm reading as an ebook on overdrive.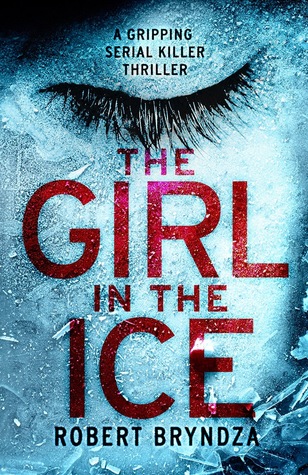 Her eyes are wide open. Her lips parted as if to speak. Her dead body frozen in the ice…She is not the only one.
When a young boy discovers the body of a woman beneath a thick sheet of ice in a South London park, Detective Erika Foster is called in to lead the murder investigation.
The victim, a beautiful young socialite, appeared to have the perfect life. Yet when Erika begins to dig deeper, she starts to connect the dots between the murder and the killings of three prostitutes, all found strangled, hands bound and dumped in water around London.
What dark secrets is the girl in the ice hiding?
As Erika inches closer to uncovering the truth, the killer is closing in on Erika.
The last investigation Erika led went badly wrong… resulting in the death of her husband. With her career hanging by a thread, Erika must now battle her own personal demons as well as a killer more deadly than any she's faced before. But will she get to him before he strikes again?
This one I'm reading on my kindle.
Liesl & Po
Liesl lives in a tiny attic bedroom, locked away by her cruel stepmother. Her only friends are the shadows and the mice—until one night a ghost appears from the darkness. It is Po, who comes from the Other Side. Both Liesl and Po are lonely, but together they are less alone.
That same night, an alchemist's apprentice, Will, bungles an important delivery. He accidentally switches a box containing the most powerful magic in the world with one containing something decidedly less remarkable
Will's mistake has tremendous consequences for Liesl and Po, and it draws the three of them together on an extraordinary journey.
This one I'm listening to as an audio book on overdrive.
Images and synopsis taken from goodreads.