Possible March TBR
Missing You
It's a profile, like all the others on the online dating site. But as NYPD Detective Kat Donovan focuses on the accompanying picture, she feels her whole world explode, as emotions she's ignored for decades come crashing down on her. Staring back at her is her ex-fiancé Jeff, the man who shattered her heart—and who she hasn't seen in 18 years.
Kat feels a spark, wondering if this might be the moment when past tragedies recede and a new world opens up to her. But when she reaches out to the man in the profile, her reawakened hope quickly darkens into suspicion and then terror as an unspeakable conspiracy comes to light, in which monsters prey upon the most vulnerable.
As the body count mounts and Kat's hope for a second chance with Jeff grows more and more elusive, she is consumed by an investigation that challenges her feelings about everyone she ever loved—her former fiancé, her mother, and even her father, whose cruel murder so long ago has never been fully explained. With lives on the line, including her own, Kat must venture deeper into the darkness than she ever has before, and discover if she has the strength to survive what she finds there.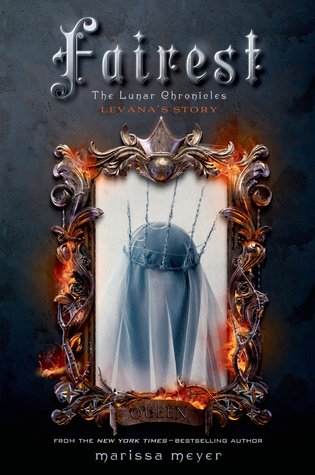 In this stunning bridge book between
Cress
and
Winter
in the bestselling Lunar Chronicles, Queen Levana's story is finally told.
Mirror, mirror on the wall,
Who is the fairest of them all?
Fans of the Lunar Chronicles know Queen Levana as a ruler who uses her "glamour" to gain power. But long before she crossed paths with Cinder, Scarlet, and Cress, Levana lived a very different story – a story that has never been told . . . until now.
The Fifth Gospel
In the tradition of masterworks like Umberto Eco's
The Name of the Rose
and Donna Tartt's
The Secret History
, Ian Caldwell, coauthor of the international sensation
The Rule of Four
, returns with an exhilarating intellectual thriller set entirely within Vatican walls.
In 2004, as Pope John Paul's reign enters its twilight, a mysterious exhibit is under construction at the Vatican Museums. A week before it is scheduled to open, its curator is murdered at a clandestine meeting on the outskirts of Rome. The same night, a violent break-in rocks the home of the curator's research partner, Father Alex Andreou, a married Greek Catholic priest who lives inside the Vatican with his five-year-old son.
When the papal police fail to identify a suspect in the robbery, Father Alex, desperate to keep his family safe, undertakes his own investigation into both crimes. His only hope of finding the killer is to reconstruct the dead curator's final secret: what the four Christian gospels—and a little-known, true-to-life fifth gospel named the Diatessaron—reveal about the Church's most controversial holy relic. But just as he begins to understand the truth about his friend's death, a secretive tribunal is convened to try the murder—and when Father Alex learns the identity of the accused, he is devastated. Now he must navigate the ancient and perilous legal system of the Catholic Church, which offers no presumption of innocence, no jury, and no right to face one's accuser. As evidence vanishes and witnesses refuse to testify, Father Alex realizes the system is controlled by someone with vested stakes in the exhibit—someone he must outwit to survive.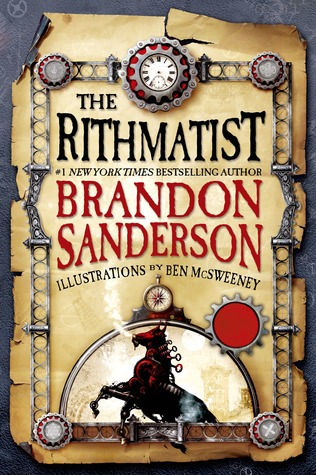 More than anything, Joel wants to be a Rithmatist. Rithmatists have the power to infuse life into two-dimensional figures known as Chalklings. Rithmatists are humanity's only defense against the Wild Chalklings. Having nearly overrun the territory of Nebrask, the Wild Chalklings now threaten all of the American Isles.
As the son of a lowly chalkmaker at Armedius Academy, Joel can only watch as Rithmatist students learn the magical art that he would do anything to practice. Then students start disappearing—kidnapped from their rooms at night, leaving trails of blood. Assigned to help the professor who is investigating the crimes, Joel and his friend Melody find themselves on the trail of an unexpected discovery—one that will change Rithmatics—and their world—forever.
A Matter of Blood: The Forgotten Gods: Book One (The Dog-Faced Gods #1)
In a world steeped in darkness, a new breed of evil has fallen…
London's ruined economy has pushed everyone to the breaking point, and even the police rely on bribes and deals with criminals to survive. Detective Inspector Cass Jones struggles to keep integrity in the police force, but now, two gory cases will test his mettle. A gang hit goes wrong, leaving two schoolboys dead, and a serial killer calling himself the Man of Flies leaves a message on his victims saying "nothing is sacred."
Then Cass' brother murders his own family before committing suicide. Cass doesn't believe his gentle brother did it. Yet when evidence emerges suggesting someone killed all three of them, a prime suspect is found—Cass himself.
Common links emerge in all three cases, but while Cass is finding more questions than answers, the Man of Flies continues to kill...
Covers and synopsis from goodreads.