Review of Wicked by Clover Donovan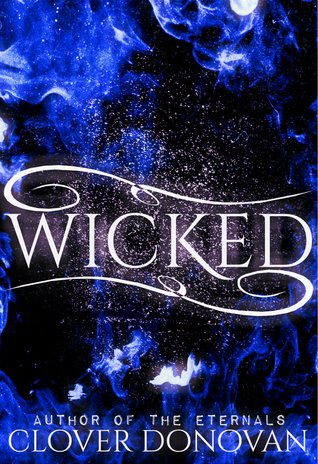 For brother and sister, Ethan and Emma Drake, their world is about to get flipped upside down when they discover a malicious warlock is after their power and they are descended from a dark bloodline.
And not to mention their deceased father was the most wicked warlock to walk the earth.
While attempting to uncover their spine-chilling ancestry and keeping themselves alive at the same time, Ethan becomes tempted by the dark magic that lies within him...
Can Ethan and Emma figure out how to stop the warlock and save each other all at once?
Join Ethan and Emma as they race against time to save their lives, their world, and fall in love in all the wrong places.
The first in THE DRAKE CHRONICLES by Clover Donovan.
My Review:
I really loved this book. It was fast paced and easy to read. The story was captivating and different from other stories of this genre. I loved all the characters, even the evil ones, but especially the twins Ethan and Emma, and their possible love interest Adam and Logan. An absolutely fun read. I'm looking forward to book two.