November TBR?
Recently settled in the Berkshire Mountains in Massachusetts, Madeline Dare now teaches at the Santangelo Academy, a boarding school for disturbed teenagers. But behind its ornate gates, she discovers a disorienting world where students and teachers alike must submit to the founder's bizarre therapeutic regimen. A chilling event confirms Maddie's worst suspicions, leading her to an even darker secret that lies at the academy's very heart. Now cut off from the outside world, Maddie must join forces with a small band of the school's most violently rebellious students--kids who, despite their troubled grip on reality, may well prove to be her only chance of survival.
The Devil Amongst the Lawyers (Ballad #8)
In 1934 all the national publications sent their star reporters to remote Virginia to cover the trial of Erma Morton: a beautiful 21-year-old year old mountain girl with a teaching degree, accused of murdering her father--a drunken tyrant of a man.
Eager for a new cause celebre to capture the public's imagination, they were counting on reports of horse-drawn buggies, run-down shacks, children in thread-bare clothes--all of the stereotypes of mountain life. But among them is Carl Jennings, an 18-year-old mountain boy on his first job. An eager, honest journalist, he reports accurately--describing telephones, electricity, gas stations, and coal company executives.
So when their reports conflict, Carl is condemned, while the seasoned journalists perpetuate the myths of country life--and Erma Morton's guilt or innocence is literally sold to the highest bidder--a wronged woman on trial sells papers. Soon, it is not the murder that is of interest: but the vultures attracted by the deaths. In the midst of all this, Carl continues to search for the truth, relying on his younger cousin, Nora--gifted with the "sight"--for help.
A stunning return to the lands, ballads and characters upon which she made her name, Devil Amongst the Lawyers is a testament to Sharyn McCrumb's lyrical and poetic writing.
Good Neighbors
A compulsively readable debut crime novel inspired by the legendary real-life murder of Kitty Genovese.
At 4:00 A.M. on March 13, 1964, a young woman returning home from her shift at a local bar is attacked in the courtyard of her Queens apartment building. Her neighbors hear her cries; no one calls for help.
Unfolding over the course of two hours,
Good Neighbors
is the story of the woman's last night. It is also the story of her neighbors, the bystanders who kept to themselves: the anxious Vietnam draftee; the former soldier planning suicide; the woman who thinks she's killed a child and her husband, who will risk everything for her. Revealing a fascinating cross-section of American society in expertly interlocking plotlines,
Good Neighbors
calls to mind the Oscar-winning movie
Crash
, and its suspense and profound sense of urban menace rank it with Hitchcock's
Rear Window
and the gritty crime novels of Dennis Lehane, Richard Price, and James Ellroy.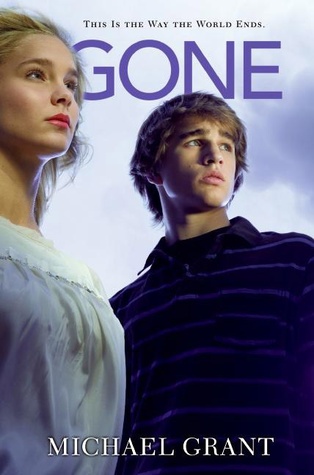 In the blink of an eye, everyone disappears. Gone. Except for the young.
There are teens, but not one single adult. Just as suddenly, there are no phones, no internet, no television. No way to get help. And no way to figure out what's happened.
Hunger threatens. Bullies rule. A sinister creature lurks. Animals are mutating. And the teens themselves are changing, developing new talents—unimaginable, dangerous, deadly powers—that grow stronger by the day. It's a terrifying new world. Sides are being chosen, a fight is shaping up. Townies against rich kids. Bullies against the weak. Powerful against powerless. And time is running out: On your birthday, you disappear just like everyone else...
#1 "New York Times "bestselling author Kathy Reichs returns with her sixteenth riveting novel featuring forensic anthropologist Tempe Brennan, whose examination of a young girl killed in a hit and run in North Carolina triggers an investigation into international human trafficking.When Charlotte police discover the body of a teenage girl along a desolate stretch of two-lane highway, Temperance Brennan fears the worst. The girl's body shows signs of foul play. Inside her purse police find the ID card of a prominent local businessman, John-Henry Story, who died in a horrific flea market fire months earlier. Was the girl an illegal immigrant turning tricks? Was she murdered?
The medical examiner has also asked Tempe to examine a bundle of Peruvian dog mummies confiscated by U.S. Customs. A Desert Storm veteran named Dominick Rockett stands accused of smuggling the objects into the country. Could there be some connection between the trafficking of antiquitiesand the trafficking of humans?
As the case deepens, Tempe must also grapple with personal turmoil. Her daughter Katy, grieving the death of her boyfriend in Afghanistan, impulsively enlists in the Army. Meanwhile, Katy's father Pete is frustrated by Tempe's reluctance to finalize their divorce. As pressure mounts from all corners, Tempe soon finds herself at the center of a conspiracy that extends all the way from South America, to Afghanistan, and right to the center of Charlotte.
A strange novel for strange young people.
Young Samuel Johnson and his dachshund Boswell are trying to show initiative by trick-or-treating a full three days before Hallowe'en. Which is how they come to witness strange goings-on at 666 Crowley Avenue.
The Abernathys don't mean any harm by their flirtation with Satanism. But it just happens to coincide with a malfunction in the Large Hadron Collider that creates a gap in the universe. A gap in which there is a pair of enormous gates. The gates to Hell. And there are some pretty terrifying beings just itching to get out. . . .
Can Samuel persuade anyone to take this seriously? Can he harness the power of science to save the world as we know it?
Book covers and synopsis taken from Goodreads.