Book Haul, August/September 2014
Can a stranger share your memories?
That's the question that haunts Brenna Spector when she first sees footage of missing webcam performer Lula Belle. Naked but hidden in shadow, the "performance artist" shares her deepest, darkest secrets with her unseen male audience . . . secrets that, to Brenna, are chillingly familiar.
Brenna has perfect memory, able to recall in astonishing detail every moment of every day of her adult life. But her childhood—those carefree years before the traumatic disappearance of her sister, Clea—is frustratingly vague. When Brenna listens to the stories Lula Belle tells her audience, stories only Brenna and Clea could know, those years come to life again in vivid detail. Convinced the missing internet performer has ties to her sister, Brenna takes the case—and in her quest for Lula Belle unravels a web of obsession, sex, guilt, and murder that could regain her family . . . or cost her life.
Stories for Nighttime and Some for the Day
Loory's collection of wry and witty, dark and perilous contemporary fables is populated by people–and monsters and trees and jocular octopi–who are united by twin motivations: fear and desire. In his singular universe, televisions talk (and sometimes sing), animals live in small apartments where their nephews visit from the sea, and men and women and boys and girls fall down wells and fly through space and find love on Ferris wheels. In a voice full of fable, myth, and dream,
Stories for Nighttime and Some for the Day
draws us into a world of delightfully wicked recognitions, and introduces us to a writer of uncommon talent and imagination.
The
Dark Rose
When Erin Kelly burst onto the scene with
The Poison Tree
, readers were left breathless and hungry for more. Maureen Corrigan at the
Washington Post
pleaded, "More, please, Ms. Kelly! Quickly!" A story of secrets and guilt,
The Dark Rose
is a mesmerizing follow-up that's every bit as chilling and atmospheric as her acclaimed debut.
Nineteen-year-old Paul sits in a stark interrogation room across from two police officers. What started as petty theft turned into murder; only terror and loyalty keep him silent. Louisa spends her days roaming a crumbling Elizabethan garden—until she meets Paul, who is a dead ringer for her long-lost love. Louisa starts to hope she can find happiness again, but neither of them can outrun his violent past.
This whole grim reaper thing should have come with a manual.
Or a diagram of some kind.
A flow chart would have been nice.
Charley Davidson is a part-time private investigator and full-time grim reaper. Meaning, she sees dead people. Really. And it's her job to convince them to "go into the light." But when these very dead people have died under less than ideal circumstances (like murder), sometimes they want Charley to bring the bad guys to justice. Complicating matters are the intensely hot dreams she's been having about an entity who has been following her all her life...and it turns out he might not be dead after all. In fact, he might be something else entirely. But what does he want with Charley? And why can't she seem to resist him? And what does she have to lose by giving in?
With scorching-hot tension and high-octane humor, First Grave on the Right is your signpost to paranormal suspense of the highest order.
Betwixt
For three teenagers, dark mystery has always lurked at the corner of the eyes and the edge of sleep. Beautiful Morgan D'Amici wakes in her trailerpark home with dirt and blood under her fingernails. Paintings come alive under Ondine Mason's violet-eyed gaze. Haunted runaway Nix Saint-Michael sees halos of light around people about to die.
At a secret summer rave in the woods, the three teenagers learn of their true, changeling nature and their uncertain, intertwined destinies. Riveting, unflinching, beautiful,
Betwixt
shows a magic as complex and challenging as any ordinary reality.
Breed
Alex and Leslie Twisden told each other they would do anything to have children. The price didn't matter. But the experimental procedure they found had costs they couldn't foresee.
Adam and Alice Twisden's lives seem perfectly normal. Except that, every night, without fail, their parents lock them into their rooms.
And the twins know that the sounds they can hear are not just their imagination. They're real. And they're getting louder...
From a new name in horror, Breed is a stunning thriller in the vein of Rosemary's Baby, brilliantly written, daring, and unforgettable.
The Marks Of Cain
When David Martinez, a young lawyer, receives an ancient map from his dying grandfather, the mysteries of his past begin to open up before him. The map leads David into the heart of the dangerous Basque mountains, where a genetic curse lies buried and a frightening secret about the Western world's past is hidden.
Meanwhile, London journalist Simon Quinn may have found his big break. A wealthy, elderly woman has been murdered in the most horrific fashion, and another homicide soon follows. Both victims came from villages in the Basque region, both were interred at a top-secret Nazi camp, both have been silenced for what they know about the experiments conducted on the Basques, the Jews, and a dwindling mystical tribe of pre-Caucasian locals called Cagots.
From the North Sea islands to the Arizona desert, from the graveyards of the Basque countryside to the heart of colonial Africa, Martinez's and Quinn's quests intersect to reveal the shocking roots of racial persecution, human violence, and war.
Following close on the heels of his celebrated debut
18 Seconds,
George Shuman returns with yet another remarkable thriller featuring investigative consultant Sherry Moore -- a blind woman with an uncanny ability to view the final living moments of any dead body she encounters.
A ruthless serial killer with an unthinkable MO has left a trail of tortured, murdered women in western Maryland and seems to have gone to ground in the backwoods of Pennsylvania. With no leads or any sign of a suspect, investigators must call on the now-famous blind psychic Sherry Moore, a woman whose talent inspires skepticism, but whose results are unparalleled. When she is put in contact with the hand of any dead body, she relives the memory of the departed's final experience. While investigating this case, she is privy to the most savage and terrifying scenes imaginable. However, because the killer is aware of her methods, he keeps his identity just beyond her reach until she resolves to put herself directly in harm's way. When the fiend sets his sights on Sherry, this seemingly helpless woman must demonstrate an almost inhuman strength of will and of body as she attempts to capture the deranged killer without having to pay the ultimate price in exchange.
Eye Of The Beholder
Paul Riley has built a lucrative career based on his famous prosecution of Terry Burgos, who gruesomely murdered six girls. Now, fifteen years later, the police are confronted with a new series of murders and mutilations. Riley realizes that the two cases are connected and finds himself at the center of a police task force—as an investigator…and a suspect
Alexander Fitzpatrick is one of the most wanted men in the Western world. A Howard Marks character, but far more dangerous, his wealth, accrued through drug-trafficking runs into the millions. For the past ten years there has been no sighting of him. Has he gone to ground using an alias, or is he dead?
When an ex-police officer from the murder squad is found shot in a dank squat, Anna Travis is pulled onto the case. As the body count rises and the investigation becomes ever more complex, suspicion falls on Fitzpatrick. Is he still alive and in the UK? Could he be the killer, with terrifying access to the most lethal drug in existence?
The Tenderness of Wolves
The year is 1867. Winter has just tightened its grip on Dove River, a tiny isolated settlement in the Northern Territory, when a man is brutally murdered. Laurent Jammett had been a voyageur for the Hudson Bay Company before an accident lamed him four years earlier. The same accident afforded him the little parcel of land in Dove River, land that the locals called unlucky due to the untimely death of the previous owner.
A local woman, Mrs. Ross, stumbles upon the crime scene and sees the tracks leading from the dead man's cabin north toward the forest and the tundra beyond. It is Mrs. Ross's knock on the door of the largest house in Caulfield that launches the investigation. Within hours she will regret that knock with a mother's love -- for soon she makes another discovery: her seventeen-year-old son Francis has disappeared and is now considered a prime suspect.
In the wake of such violence, people are drawn to the crime and to the township -- Andrew Knox, Dove River's elder statesman; Thomas Sturrock, a wily American itinerant trader; Donald Moody, the clumsy young Company representative; William Parker, a half-breed Native American and trapper who was briefly detained for Jammett's murder before becoming Mrs. Ross's guide. But the question remains: do these men want to solve the crime or exploit it?
One by one, the searchers set out from Dove River following the tracks across a desolate landscape -- home to only wild animals, madmen, and fugitives -- variously seeking a murderer, a son, two sisters missing for seventeen years, and a forgotten Native American culture before the snows settle and cover the tracks of the past for good.
In an astonishingly assured debut, Stef Penney deftly weaves adventure, suspense, revelation, and humor into an exhilarating thriller; a panoramic historical romance; a gripping murder mystery; and, ultimately, with the sheer scope and quality of her storytelling, an epic for the ages.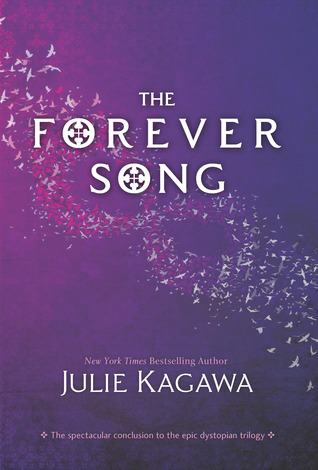 Vengeance will be hers.
Allison Sekemoto once struggled with the question: human or monster? With the death of her love, Zeke, she has her answer.
Monster.
Allie will embrace her cold vampire side to hunt down and end Sarren, the psychopathic vampire who murdered Zeke. But the trail is bloody and long, and Sarren has left many surprises for Allie and her companions - her creator Kanin, and her blood brother, Jackal. The trail is leading straight to the one place they must protect at any cost - the last vampire-free zone on Earth, Eden. And Sarren has one final, brutal shock in store for Allie.
In a ruined world where no life is sacred and former allies can turn on you in one heartbeat, Allie will face her darkest days. And if she succeeds, her triumph will be short-lived in the face of surviving forever alone.
THE FINAL HUNT IS ON.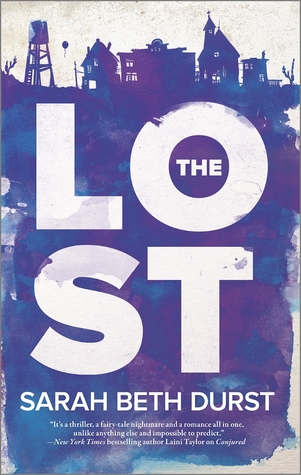 It was only meant to be a brief detour. But then Lauren finds herself trapped in a town called Lost on the edge of a desert, filled with things abandoned, broken and thrown away. And when she tries to escape, impassable dust storms and something unexplainable lead her back to Lost again and again. The residents she meets there tell her she's going to have to figure out just what she's missing--and what she's running from--before she can leave. So now Lauren's on a new search for a purpose and a destiny. And maybe, just maybe, she'll be found...
Against the backdrop of this desolate and mystical town, Sarah Beth Durst writes an arresting, fantastical novel of one woman's impossible journey...and her quest to find her fate.
The Hilltop: A Novel
Dear Daughter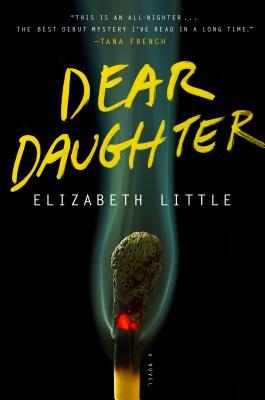 As soon as they processed my release Noah and I hit the ground running. A change of clothes. A wig. An inconspicuous sedan. We doubled back once, twice, then drove south when we were really headed east. In San Francisco we had a girl who looked like me board a plane to Hawaii.

Oh, I thought I was so clever.

But you probably already know that I'm not.
LA IT girl Janie Jenkins has it all. The looks, the brains, the connections. The criminal record.
Ten years ago, in a trial that transfixed America, Janie was convicted of murdering her mother. Now she's been released on a technicality she's determined to unravel the mystery of her mother's last words, words that send her to a tiny town in the very back of beyond. But with the whole of America's media on her tail, convinced she's literally got away with murder, she has to do everything she can to throw her pursuers off the scent.
She knows she
really
didn't like her mother. Could she have killed her?
The Road
A father and his young son walk alone through burned America, heading slowly for the coast. Nothing moves in the ravaged landscape save the ash on the wind. They have nothing but a pistol to defend themselves against the men who stalk the road, the clothes they are wearing, a cart of scavenged food--and each other.
When Great War veteran Laurence Bartram arrives in Easton Deadall, he is struck by the beauty of the crumbling manor, venerable church, and memorial to the village's soldiers. But despite this idyllic setting, Easton Deadall remains haunted by tragedy. In 1911, five-year-old Kitty Easton disappeared from her bed and has not been seen since.
While Lawrence is visiting, a young maid vanishes in a sinister echo of Kitty's disappearance. And when a body is discovered in the manor's ancient church, Laurence is drawn into the grounds' forgotten places, where deadly secrets lie in wait.
In the depths of the Maine woods, the wreckage of an aeroplane is discovered. There are no bodies, and no such plane has ever been reported missing, but men both good and evil have been seeking it for a long, long time. What the wreckage conceals is more important than money: it is power. Hidden in the plane is a list of names, a record of those who have struck a deal with the Devil. Now a battle is about to commence between those who want the list to remain secret and those who believe that it represents a crucial weapon in the struggle against the forces of darkness.
The race to secure the prize draws in private detective Charlie Parker, a man who knows more than most about the nature of the terrible evil that seeks to impose itself on the world, and who fears that his own name may be on the list. It lures others too: a beautiful, scarred woman with a taste for killing; a silent child who remembers his own death; and the serial killer known as the Collector, who sees in the list new lambs for his slaughter.
But as the rival forces descend upon this northern state, the woods prepare to meet them, for the forest depths hide other secrets.
Someone has survived the crash.
Some thing has survived the crash.
And it is waiting . . .
On a rainy night in Denton, Detective Inspector Jack Frost is called to the site of a macabre discovery in the woods - that of a human foot. Meanwhile a multiple rapist is on the loose, the local supermarket reports poisoned stock and a man claims to have cut his wife up into little pieces, yet can't recall where he hid them. But it is when two young girls are reported missing in quick succession that the Denton crime wave reaches terrifying heights.
As the exhausted Frost staggers from case to case, pressured from all sides and haunted by memories of his wife, something nasty arrives at the station in the form of Detective Chief Inspector Skinner. The scheming, slippery Skinner clearly has his eye on the Superintendent's office, but his first job is to manipulate the transfer of the unorthodox D.I. Jack Frost to another division. Will Frost find the missing girls before his new nemesis forces him away from Denton once and for all?
A Case of Redemption
A high-profile attorney in the middle of a leave of absence following a personal tragedy is drawn back into the legal arena amidst a media firestorm when he agrees to represent a popular rap artist accused of brutally murdering his pop star girlfriend. With its powerful voice, pause-resisting tension, and strong cast of characters, Adam Mitzner's novels are reminiscent of such best-selling authors as Scott Turow and John Grisham.
#1 "New York Times "bestselling author Kathy Reichs returns with her sixteenth riveting novel featuring forensic anthropologist Tempe Brennan, whose examination of a young girl killed in a hit and run in North Carolina triggers an investigation into international human trafficking.When Charlotte police discover the body of a teenage girl along a desolate stretch of two-lane highway, Temperance Brennan fears the worst. The girl's body shows signs of foul play. Inside her purse police find the ID card of a prominent local businessman, John-Henry Story, who died in a horrific flea market fire months earlier. Was the girl an illegal immigrant turning tricks? Was she murdered?
The medical examiner has also asked Tempe to examine a bundle of Peruvian dog mummies confiscated by U.S. Customs. A Desert Storm veteran named Dominick Rockett stands accused of smuggling the objects into the country. Could there be some connection between the trafficking of antiquitiesand the trafficking of humans?
As the case deepens, Tempe must also grapple with personal turmoil. Her daughter Katy, grieving the death of her boyfriend in Afghanistan, impulsively enlists in the Army. Meanwhile, Katy's father Pete is frustrated by Tempe's reluctance to finalize their divorce. As pressure mounts from all corners, Tempe soon finds herself at the center of a conspiracy that extends all the way from South America, to Afghanistan, and right to the center of Charlotte.
Isle of the Dead
In 15th century Venice it is a dangerous time to be alive. A permanent winter has rolled in over the canals and bodies keep washing up on the banks of the city. These bodies are especially hard to identify, since they have been skinned.
In the present day, a famous portrait by Titian has been discovered. Its subject: the 15th century suspected murderer Angelico Vespucci. The skins of Vespucci's victims were never found, so his guilt was never proven. Although it is rumoured that when the portrait arises, so will the man. And when flayed bodies start turning up all over the world, it looks like this is more than just a superstition. A murderer has been called back to life, and he is hungry for revenge.
Beautiful Lies
It is 1887, and an unsettled London is preparing for Queen Victoria's Golden Jubilee. For Maribel Campbell Lowe, the beautiful, bohemian wife of a maverick politician, it is the year she plans to make her own mark on the world. But her husband's outspoken views inspire enmity as well as admiration - and the wife of a member of parliament should not be hiding the kind of secrets Maribel has buried in her past. When a notorious newspaper editor begins to take an uncommon interest in her, Maribel fears he will destroy not only her husband's career but both of their reputations.
Covers and synopsis taken from Goodreads.