Weekend Reads, August 1. 2014
This is what I'll be reading this weekend.
Plague
London, 1665. A serial killer stalks his prey, scalpel in his hand and God's vengeance in his heart.
Five years after his restoration to the throne, Charles II leads his citizens by example, enjoying every excess. Londoners have slipped the shackles of puritanism and now flock to the cockpits, brothels and, especially, the theatres, where for the first time women are allowed to perform alongside the men.
But not everyone is swept up in the excitement. Some see this liberated age as the new Babylon, and murder victims pile up in the streets, making no distinction in class between a royalist member of parliament and a Cheapside whore. But they have a few things in common: the victims are found with gemstones in their mouths. And they have not just been murdered; they've been . . . sacrificed.
Now the plague is returning to the city with full force, attacking indiscriminately . . . and murder has found a new friend.
Her name is Elise Freeman, and her chilling cry for help comes too late to save her. On a DVD found near her lifeless body, the emotionally and physically battered woman chronicles a long ordeal of abuse at the hands of three sadistic tormentors. But even more shocking is the revelation that the offenders, like their victim, are teachers at one of L.A.'s most prestigious prep schools. Homicide detective Milo Sturgis is assigned to probe the hallowed halls of Windsor Prep Academy, and if ever he could use Dr. Alex Delaware's psychological prowess, it's now. As the scandal-conscious elite close ranks around Windsor Prep, Alex and Milo push to expose the dirty secrets festering among society's manor-born. But while searching for predators among the privileged, Alex and Milo may be walking into a highly polished death trap.
Landline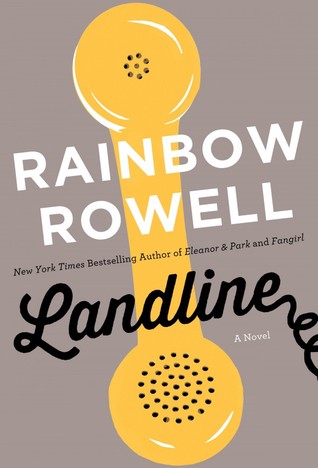 Georgie McCool knows her marriage is in trouble. That it's been in trouble for a long time. She still loves her husband, Neal, and Neal still loves her, deeply — but that almost seems beside the point now.
Maybe that was always beside the point.
Two days before they're supposed to visit Neal's family in Omaha for Christmas, Georgie tells Neal that she can't go. She's a TV writer, and something's come up on her show; she has to stay in Los Angeles. She knows that Neal will be upset with her — Neal is always a little upset with Georgie — but she doesn't expect to him to pack up the kids and go home without her.
When her husband and the kids leave for the airport, Georgie wonders if she's finally done it. If she's ruined everything.
That night, Georgie discovers a way to communicate with Neal in the past. It's not time travel, not exactly, but she feels like she's been given an opportunity to fix her marriage before it starts . . .
Is that what she's supposed to do?
Or would Georgie and Neal be better off if their marriage never happened?