Author interview: Charles L Fields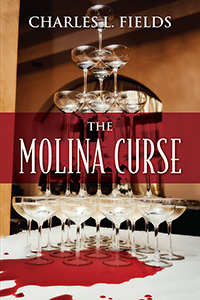 The Molina Curse
by Charles L. Fields
Format: 6 x 9 paperback cream
ISBN: 978-1-4787-0880-3
Cover Price: $ 11.95
Trade Discount: 25%
Also Available: 6 x 9 hardback w/
jacket
ISBN: 978-1-4787-0831-5
Cover Price: $24.95
Trade Discount: 25%
Also Available: Ebook Edition
Pages: 192
Category: Fiction/ Suspense
Available at:
http://outskirtspress.com/themolinacurse/
Distributed via: Ingram, Baker &
Taylor
Published by: Outskirts Press, Inc.
Receive up to 25% off at:
www.outskirtspress.com/bookstore
Publication date: April 30, 2013
The Molina Curse is the sequel to Tainted Dish and the fifth book in the Charles Stone Travel/Mystery/Thriller series. The protagonist faces several assassination attempts and a life threatening encounter in Australia's Outback. His dog, Daisy is reintroduced along with characters from previous stories. The reader will be reminded of our country's history through walks on Boston's Freedom Trail. The Molina Curse provides tantalizing moments "Down Under", as well as aboard a cruise ship from Sydney to New Zealand, Tahiti, Fiji and Hawaii. A love affair is tested and Charles Stone's life is in peril throughout until the curse is lifted by complying with mysterious forces within the Vatican. Stone's final act of involvement with the dark side of the Papacy is one of the most bizarre in all works of fiction. Unfortunately The Molina Curse ends on a sad tragic note.
About the Author, Charles L. Fields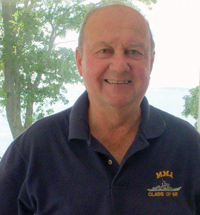 Charles L. Fields grew up surrounded by the seaside beauty of Rockport, Massachusetts and the artists who attempted to depict it. His varied and bizarre careers went from banana boat engineer to lobster dealer to chicken hatchery manager and include being an author, poet, sculptor and world traveler. These lifetime experiences enriched his published memoir, Many Lands Many Hearts and add realism and depth to his fictional writing. He is married and divides his time between Massachusetts and Arizona. This book follows Sentimental Me, Canyons of the Soul, Broken Spirit and Tainted Dish in the Charles Stone travel mystery series.
Interview with Charles L. Fields
What is the title of your book?
The Molina Curse.
What is your book about?
The protagonist, Charles Stone, travels with a dear friend to test a relationship and visit family in Australia. He is met with several assassination attempts and ends with the curse being lifted by strange forces within the Vatican.
Why did you decide to write it?
This is a continuation of the Charles Stone Travel/Mystery/Suspense series.
How did you get your book published?
Self Published with Outskirts Press.
What type of readers will be interested in your book?
Adults interested in travel/mystery and suspense.
What is special about your book? What differentiates it from other books in the same category?
The duel genre makes it a unique thriller.
Have you published any other books? Do you plan to publish more?
Yes. Many Lands Many Hearts ( More than a Memoir ), Sentimental Me, Canyons of the Soul, Broken Spirit, Tainted Dish.
Currently working on the 6th Charles Stone book.
Thank you so much to Charles L. Fields for providing me with this interview and book information.
Also, thank you for sending me a review copy of The Molina Curse. I will post a review soon.